VIEJO AGUSTIN RIVAS
born in Pucallpa 1961, son of the master shaman Don Agustin from Amazonia / Peru.
Even as a child, he was introduced by his father Don Agustin into the shamanic healing art. This gives him great knowledge in natural healing and ritual work.
Viejos shamanic work is unique. It combines the mysticism of the Amazon with the medicinal plants of the rainforest. With his extensive knowledge in phytosanitary medicine he gives valuable health tips. In harmony with nature and connected with the spiritual forces, he acts with great personal power and clarity.
He loves to support people by strengthening confidence in their own potential and dormant self-healing capacities. He does his work in Peru and Europe with all his heart with a lot of humor, great empathy and integrity.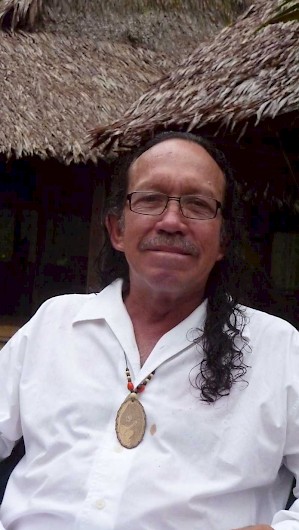 Every encounter with Viejo is an impressive experience!