Amazonas and Rainforest - Magic and Mystic of Peru / Initiation in Amazonian Shamanism
Group travel to Peru/South America
Winter 2020
Arrival: Iquitos/Peru 08.01.2020
Departure: Iquitos/Peru 12 AM on the 26.01.2020 (27.01.20 Back in Europe)
The Shamanic Vision Quest, transformation and healing with Viejo Agustin Rivas, son of the famous Peruvian Master Shaman Don Agustin.

Shamanism and the power of medicinal plants
Viejo is known for his extremely powerful healing ceremonies. He is able to show people their potential, their self-healing powers, with love, humor and wisdom, strengthen and boost the people's confidence. Through his deep connection with nature and the spiritual forces he has personal strength and clarity. Experience a unique and deeply moving journey into the magical world of the Amazon rainforest. Viejo Agustin Rivas The shamanic master is going to show you powerful encounters, with nocturnal ceremonies and cleansing rituals, which allow you to see life from a new perspective, with the use of Amazonian healing plants.  Viejo is spiritually connected with the plants and nature and because of this he has insights into the physical condition of each participant.This can be the key to healing processes on the physical and mental levels. With the help of Viejo, you can start your search for your own vision of life. The inspiring work of Viejo opens doors to your inner strength, truth, courage and vitality - and thus also to deeper acceptance of our responsibility for your own health. The shaman Gitika Linser works closely with Viejo and accompanies him with her feminine singing and healing craftsmanship in all the ceremonies. Gitika Linsers psychological training helps her with the healing process and adjust to the necessities of each person.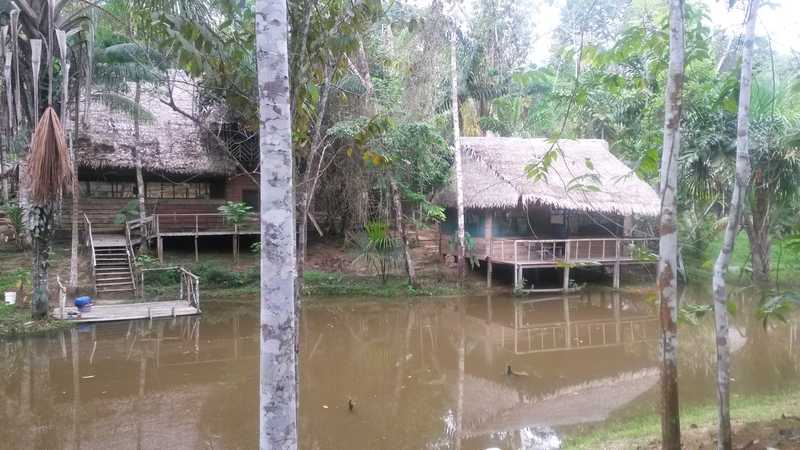 Amazonas - place of healing and transformation
Our hosts Viejo and Gitika (or someone you trust) pick you up at the airport in Iquitos. At arrival in Iquitos Viejo and Gitika will accompany you to a boat upstream, destination Tamshiyacu. As an introductory reading in the traditional world of Amazon medicinal plants and their shamanic guardians the biography of Don Agustin "The magic of the Amazon" by Jaya Bear is highly recommended. Participants may have the feeling that time does not move forward in the amazon. This mystical power characterizes the lives of people today as then. Nourished with these impressions, we depart from the pier to Supaychacra, the camp of Viejo Agustin Rivas - a little paradise with a private lake. It is surrounded by palm trees, within walking distance to the village on the edge of the Amazon jungle. Here we live simple, in little huts made of wood, lianas and palm leafs. Built Airy and open, but still they are fully protected with mosquito nets. Each hut has several beds. The warm hospitality of Viejo, Gitika and his helper will make you feel right at home. You can choose between a cleansing diet and the rich offer of the jungle kitchen. On jungle hikes we learn know medicinal plants and be inserted into the tradition of shamanism. Deep cleansing, herbal substances detoxify your body of toxins and prepare you for the coming healing rituals. You can take part in purification rituals that take place at night and healing ceremonies with the backdrop of animal noises, starry sky and forest scents.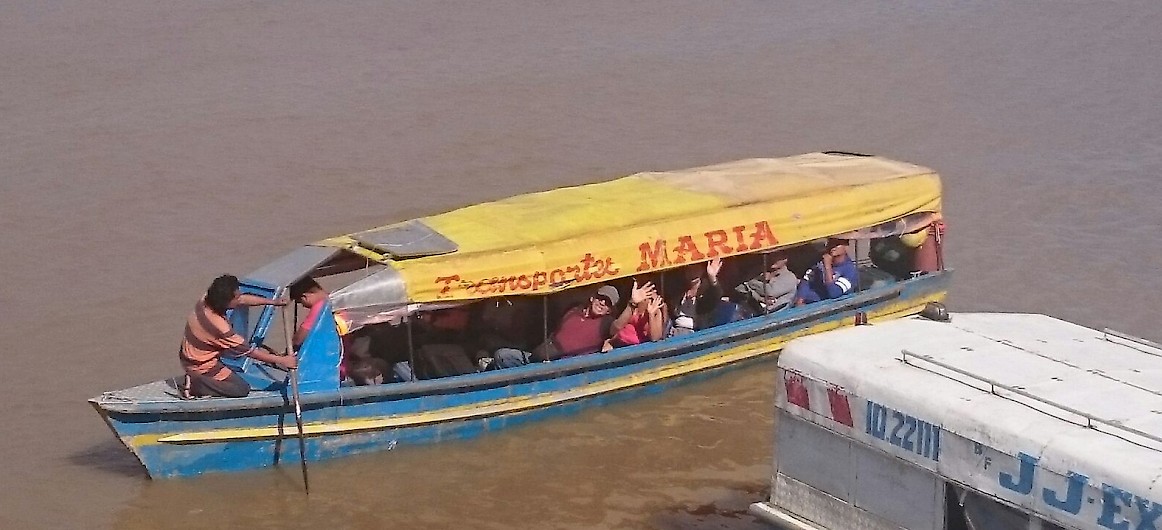 Healing, visions and transformation can happen during this process. In times when pharmaceutical companies are just starting to explore the wealth of Amazonian medicinal plants, Viejo already has a vast array of Experience with medicinal plants, he regards the plants as his teachers. With the support of Plant deep processes are triggered, that can lead to healing of ailments and diseases and In addition to an intensification of the life energy. You will have a chance to take a boat trip on the Amazon River (with pink dolphins), and also to bathe in a lagoon.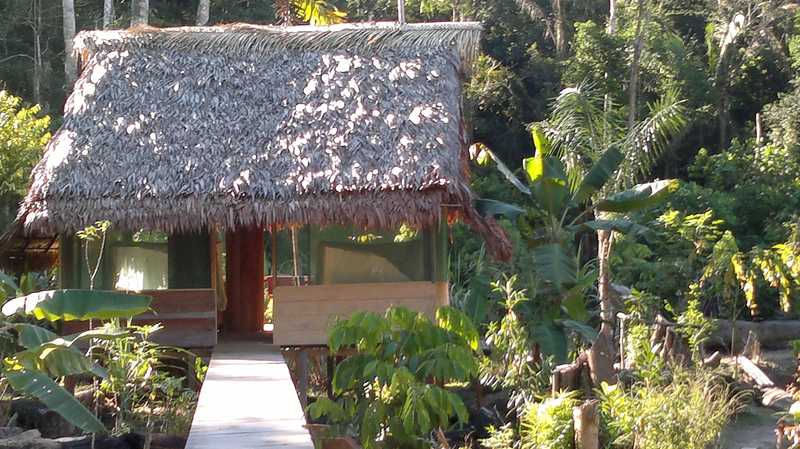 "I look forward to being in the amazon again with its impressive rainforest and of course on Don Agustin and Viejo! This tour is a very salutary and magical adventure!"
Gitika Linser
We will also visit DON AGUSTIN IN HIS CAMP "Yushintaita", where we will have a ceremony with him and Viejo. Optionally we will also make excursions to Camp "Wayra Chacra". With its unique locatation in the middle of the rainforest and with its ethnobotanical garden it is a true paradise - pure magic and nature. 
Viejo Agustin Rivas - Amazon Travel
08.01. - 26.01.2020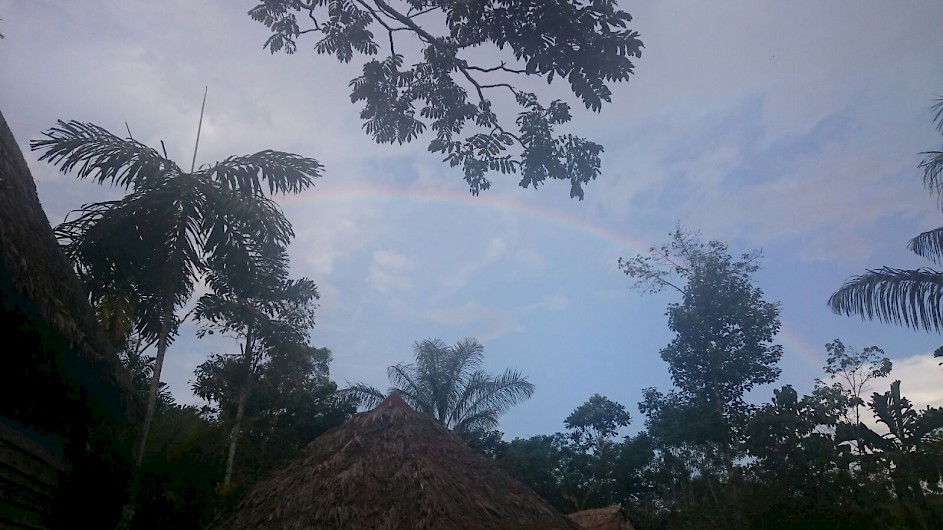 19 days / 18 nights from 8 people
• Day 1. - Day 18: Arrival 12pm in Iquitos.
Welcoming the participants by our hosts the shaman Viejo Agustin Rivas and Gitika Linser.
Welcome to the jungle city of Iquitos.
Amazon cruise and transfer to Tamshiyacu and the Camp "Supaychacra".
Stay at Camp "Supaychakra" and optionally "Yushintaita" with Don Agustin holding nightly healing and cleansing ceremonies and rituals, jungle trekking etc.
• Day 18: end of the stay at the camp and return to Iquitos- departure from Iquitos to Europe
• Extension: Iquitos in a hotel
• Day 19!
Price per person 2.275, - €
Prices include
• All Amazon tours
• 19 days / 18 nights / full board in the jungle camp "Supaychacra" and optionally "Yushintaita"
• All ceremonies and rituals with Viejo and Don Agustin
• Carrier for personal luggage
• transportation to and from Iquitos airport, bus & boat to Tamshiyacu.
• Individual Treatments
• German language support from Gitika Linser
• Translation Spanish-German-Spanish
The price does not include:
• Flights Europe - Iquitos - Europe.
• Domestic flights Lima - Iquitos - Lima.
• Lodging expenses in Iquitos on the last night
• Personal expenses / tips
Important Note
• The itineraries listed are concept and may be changed on site, depending on     circumstances
• Weather conditions and circumstances!
• The applications should be sent by 01.11.2019 with a deposit of 500, - €
• In case of cancellation from the 01.11.2019, a handling fee of 50, - € payable.
• In case of cancellation after 25.11.2019 the registration fee of 500,- € expires.
• Until 25.11.2019 the amount of 2.275, - € has to be paid.
This is very important!!!
• To enter Peru a passport with at least 6 months validity is required.
• Make shore you have all the necessary vaccinations.
• We recommend that you get a travel cancellation insurance.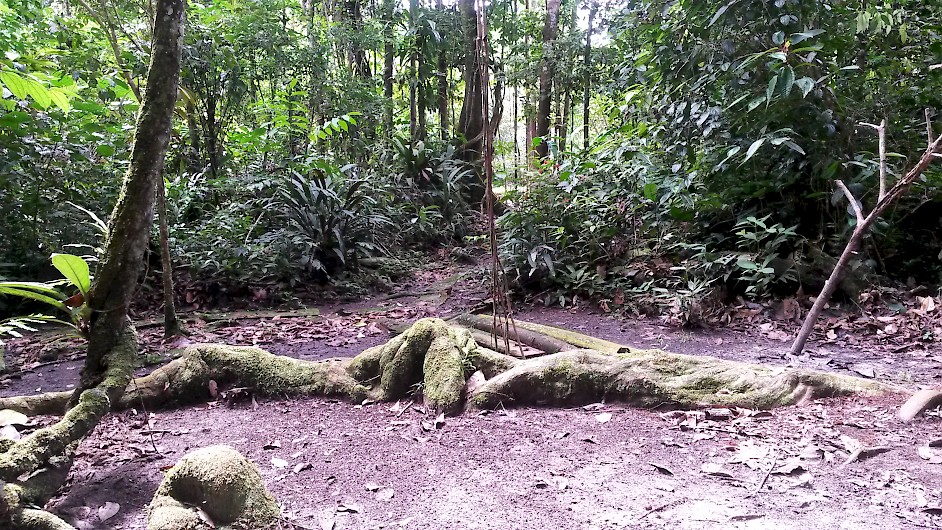 Bank details NEW!
Volksbank Tirol AG
B. Linser
IBAN: AT36 4239 0000 5003 4308
BIC: VBOEATWWINN
Usage: Amazonas Januar 2020
Other Recommendations and Tips for your trip:
0043 - 699 - 190 230 92 - Gitika Linser